Enjoy our delicious breakfast and
our appreciated guest table.
Copious breakfast
Our copious breakfast will give you all the energy you need. You can have interesting conversations with the other guests while enjoying our fresh bread, home-made jams, cereals, granola home made, chocolate spread, yogurts, fruit, coffee or tea as well as the various regional meats.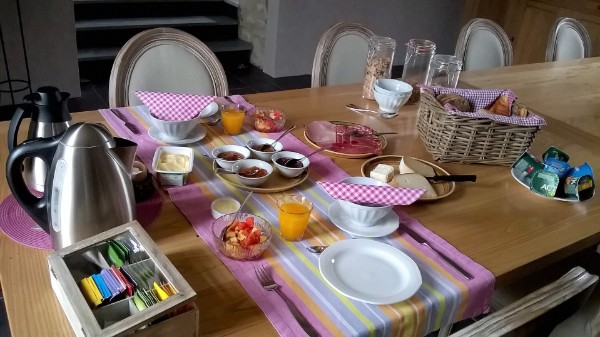 Table d'hôtes


In the evening you can also dine together with us, enjoy an aperitif, a starter, a main course, cheese and a dessert. Seasonal and local products will be emphasized, but without losing the international touch. Beverages such as water and wine are included in the meal.